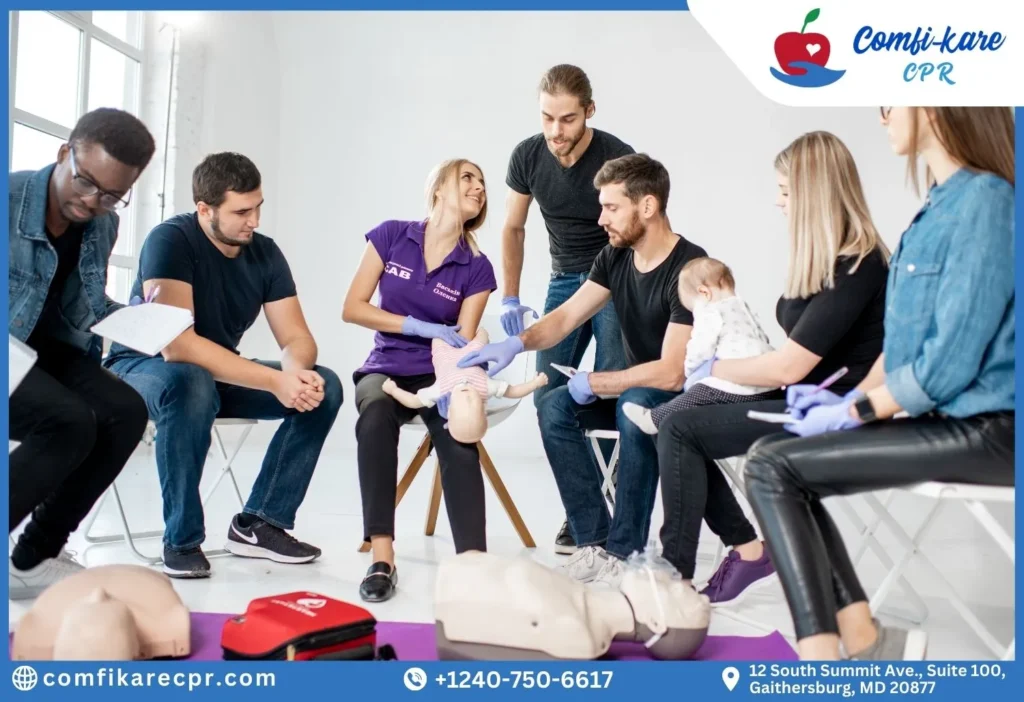 If you are a nutritionist, you have encountered several medical emergencies in your career. Some medical emergencies may seem severe; others are mild. However, you understand the importance of timely intervention during medical emergencies.
When you take timely actions during a medical emergency, this hinders severe, life-threatening cases of anaphylaxis. There are sudden foods that cause severe allergic reactions. It mostly includes dairy products such as yogurt, cheese, milk, curd, and so on. A lactose-intolerant person develops severe allergic reactions to all dairy products.
What causes Food Allergies?
Food allergies happen due to the body's defense mechanisms. The immune system mistakenly considers the protein from the food as an intruder. The immune system releases a chemical to fight the intruder. Those chemicals cause allergic reactions in the body.
As a result, the person may show various symptoms of an allergic reaction.
This includes,
Hives on the skin
Itchiness
Redness
Wheezing
Choking
Cardiac arrest
Food poisoning
Seizures
Unconsciousness
Anaphylaxis
What Does Nutrition Do to Save a Person from Food Allergies?
Food allergies have been growing in the USA and in several parts of the world. Unfortunately, there is no cure, and the person has to take precautionary steps. As a result, the person may have to avoid the food to manage the condition properly. Moreover, nutritionists play a greater role in this.
They analyze the person's condition and take note of the foods that cause such allergic reactions. Then, based on it, they create a diet plan and make subtle changes to their lifestyle. This helps the person get all the required benefits to stay fit.
Similarly, nutritionists also help individuals learn about different food allergies and steps to avoid allergens. They also prescribe medications to build up body tolerance against allergens.
Do Food Allergies Cause Medical Emergencies?
Yes, food allergies do cause medical emergencies. People with severe skin allergies develop anaphylaxis, which occurs within seconds or minutes of being exposed to an allergen. It can be deadly if not taken promptly.
The reaction to food allergies can depend on the severity of the conditions. It can either be mild or severe, depending on the person.
Symptoms of anaphylaxis
Skin hives
Swelling of the face, feet, and hands
Difficulty breathing
Dizziness
Fainting
Low blood pressure, and so on
Foods that can cause anaphylaxis are
Milk
Eggs
Peanuts
Nuts
Fish
Shellfish
Soy and so on
If you have a food allergy, it is important to avoid foods that trigger anaphylaxis.
In the case of a severe reaction, you can take the following action:
Call the emergency number or 911
Stay calm and wait for the help to arrive
Loosen the tightened clothes
If the person has stopped breathing, immediately perform CPR
Does CPR Training Save a Person from Food Allergies?
Yes, CPR training helps to restore blood flow during a cardiac arrest.
For a nutritionist, it is important to take CPR training and the Heimlich maneuver to understand what to do during a medical emergency. Medications may work for the less severe symptoms, but a life-threatening condition like anaphylaxis can cause severe consequences.
With CPR certification, the nutritionist may get a brief idea of what should be done during a medical emergency. The nutritionist uses life-saving skills to learn about CPR guidelines and AED usage.
Here is what the nutritionist learned in the First Aid CPR course
Adult CPR training
AED usage
Updated CPR guidelines
First aid basics
Environmental crisis
Illnesses and injuries, like wounds and allergies
Understanding and recognizing medical emergencies
What are the benefits of the CPR First Aid Training course?
Taking first aid and CPR training develops confidence during a medical emergency. The course also helps the individual grow professionally in the healthcare industry. One doesn't require any medical training to take up this course.
So, anyone, including parents, teachers, and professionals, can take up the course. This helps to create a secure environment and reduce the rate of out-of-hospital deaths. Moreover, if someone is having a cardiac arrest, performing an effective chest compression can help.
Here are the benefits of learning CPR and First Aid
Ensures that person with food allergies are safe
Provides comprehensive care and a proper diet plan
Recognizing the symptoms of cardiac arrest
AED usage
Giving an effective chest compression
Responding to medical emergencies
Teamwork and communication
Professional growth and more job opportunities
Where can I find the right CPR training and first aid course?
There are several institutions in Frederick County that offer the right CPR training and first aid to professionals. Be it at a workplace or any preferred location, professionals can get training anywhere they want. However, it is important to check whether the institutions are certified by the American Heart Association (AHA). The AHA updates guidelines on CPR training.
Therefore, getting a certification from the AHA-certified institution helps you know about the latest guidelines for CPR.
Finding CPR training sessions and First Aid classes in Frederick County
If you have been looking for affordable First Aid and CPR Courses in Frederick County, get in touch with Comfikare CPR. The trained professional offers training sessions at a preferred location. Anyone can get CPR training and first aid courses to boost their confidence and make an informed decision during a medical emergency.
For more information on CPR classes, contact us.