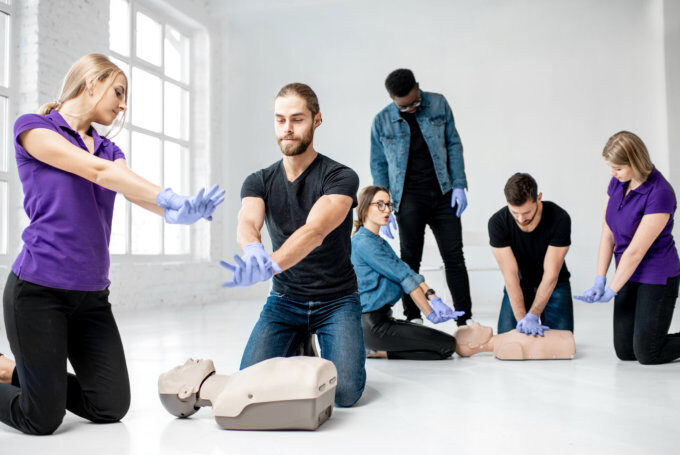 What is BLS certification?
Learning the BLS course will help you act promptly during medical emergencies. The primary goal of this technique will be to provide oxygen to the heart and brain through cardiopulmonary resuscitation (CPR) and an automated external defibrillator (AED). The three components of BLS are circulation, breathing, and the airway.
What will you learn from BLS certification?
Once you get the BLS training, these are the following things you will get good at
Recognizing emergencies
The correct technique to give CPR and AED
Get more employment opportunities and be unique
Heimlich maneuver
What is the importance of the BLS course?
Many healthcare professionals and volunteers need certification in the BLS course to ensure that they are capable of providing CPR and know the correct technique for it.
More employment opportunities
Getting a BLS certification will help you get employment easily, especially when you are in the healthcare profession. Moreover, there are many cases of cardiac arrests outside hospital premises. Having learned the proper technique will help you to grab employment opportunities. Also, once you get BLS training, you can keep yourself updated with another BLS course and renew your certification.
Act quickly in an emergency medical situation
Many medical emergencies happen outside hospital premises because people are unaware of the proper technique of CPR. As a result, CPR doubles or triples the chances of survival. Therefore, during a medical emergency, you will learn to act promptly. You need to repeatedly practice the technique before applying it to a person.
Learn life-saving skills and knowledge
With the BLS course, you will learn some life-saving skills and how to handle pressure during medical emergencies. You need to be familiar with the early symptoms of stroke or cardiac arrest. You need to look out for other life-threatening symptoms as well; such as a burning sensation in the heart, sweatiness, light-headedness, breathlessness, and so on.
Are you looking for the best BLS course and certification in Maryland?
Now that you know the benefits, you are wondering where to find the BLS certification in Maryland.
Comfikare CPR is certified by the American Heart Association to provide BLS certification and BLS renewal. We also offer flexible group training sessions to busy healthcare professionals.
Our trained and expert professionals will come to your place.
Contact us today to schedule your group class.