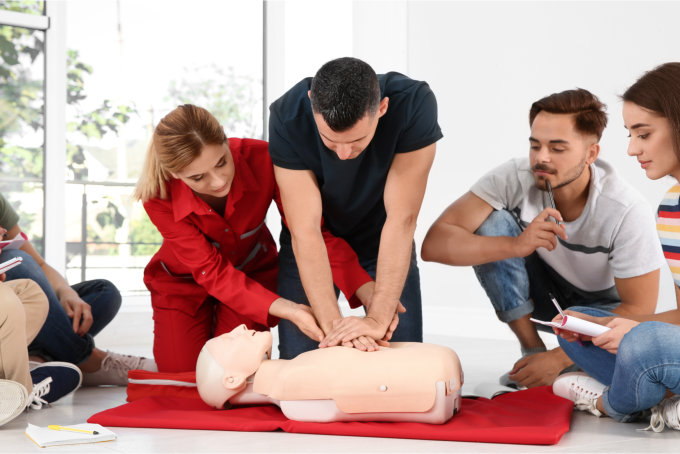 Among the many skills that you have to learn in our life support training in Gaithersburg, Maryland, cardiopulmonary resuscitation or CPR is a key component. This first aid procedure has helped improve survival rates among those experiencing cardiac arrest. In a country where 475,000 people die from it every year, getting to learn this skill can make you a valuable source of help in times of emergency. Comfi-Kare CPR would like to share with you some of the key numbers you need to know about this skill to help encourage you to consider training.
According to the American Heart Association, more than 350,000 cardiac arrests happen outside of a hospital every year. This means a large number of people experiencing cardiac arrest are far beyond the places where they can receive the aid they need.
90% of the people among the mentioned statistic do not survive cardiac arrest due to a lack of immediate medical response.
The majority of Out of Hospital Cardiac Arrests (OHCA) occur in homes/residences, making up 70% of all total cases.
Performing CPR as soon as you witness cardiac arrest can double or triple the chances of survival.
A report from the US Occupational Safety & Health Administration showed that 10,000 cardiac arrests occur in the workplace.
An article in the Journal of Medicine and Life showed that patients with out-of-emergency clinic heart failure who got basic life support had higher endurance at medical clinic release.
Those receiving advanced life support did not develop poor neurological working after surviving cardiac arrest.
These numbers should give you a wider perspective on what you accomplish by going through our training services in Maryland. You can do your part to serve the community by becoming a certified BLS practitioner.
Call us now to learn more about our courses.