With the holidays approaching, it's time to celebrate joy and togetherness. Get ready to prepare for the holiday with cherished moments of laughter but don't forget to recognize the gift of safety. One of the most valuable skills that you can learn this year is CPR certification.
This blog will highlight how learning about CPR will bring overall safety to loved ones. So, we are going to look at some medical emergencies that are common during the holiday season. These emergencies result in cardiac arrest.
During the holiday season, families gather together to enjoy time and meals together. However, there could be unexpected emergencies.
Imagine a young child accidentally choking on a turkey, and there are no CPR-certified individuals to help out. You may not want this to happen for sure, but holiday accidents are very common.
Therefore, it is important to learn about CPR and get CPR certification.
According to research, the risk of cardiac arrest is higher during the holiday seasons, like Christmas or the New Year. The factors are mostly associated with climatic changes. Other factors are overindulgence of alcohol and food, increasing stress levels, exertion, and excitement from holiday activities.
Holiday-Related Emergencies Leading to Cardiac Arrest
Over here, we have prepared a list of holiday-related emergencies that lead to cardiac arrest.
Choking Emergencies
Toys, ornaments, or other small objects cause choking hazards among children. Similarly, older adults also choke on foods which can lead to cardiac arrest. Choking blocks the airway and prevents oxygen from reaching the brain. This results in losing consciousness and can cause cardiac arrest.
Falling from Ladders while Decorating
You may enjoy decorating your house with hanging holiday lights, decorating big Christmas trees, and much more. However, all these activities seem fun but increase the risk of falls and accidents, causing head injuries. Sometimes, these severe injuries disrupt the heart's rhythm. This can be the triggering cause of cardiac arrest.
Cardiac Arrest due to Overexertion
When it comes to the holiday season, there are a lot of activities to deal with. Shoveling snow, cleaning up the house, doing household chores, or playing sports are all fun activities. However, these activities could strain your heart and lead to overexertion, which causes cardiac arrest.
Exposure to a Cold Temperature
Spending prolonged hours outside the house causes hypothermia. Because of the condition, the body temperature drops, which affects the functionality of the heart. This results in cardiac arrest.
Carbon Monoxide Poisoning
Fireplaces and stoves release carbon monoxide, which is toxic and causes people to lose consciousness. This results in cardiac arrest and some fatal results.
Electrical Hazard
When you have faulty wiring or overloaded outlets, there is an increased risk of electrical shocks. This affects the heart and can cause the heart's rhythm to stop, leading to cardiac arrest.
Allergic Reactions
Holidays mean delicious meals and a sweet tooth, but what happens when you consume an allergen? Exposure to allergens like nuts and fish can trigger allergic reactions, leading to anaphylaxis. As a result, there is a sudden drop in blood pressure and a rapid heart rate, increasing the risk of cardiac arrest.
Now that you know about the various common holiday-related emergencies, it is important to know about the various steps to prevent them. You may face delays in emergency services because of busy calls or challenging weather. Therefore, immediate CPR turns out to be a lifesaver in this scenario.
Reduce the risk of cardiac arrest this holiday season with CPR certification and enjoy spending moments with your loved ones.
Empower yourself with CPR Certification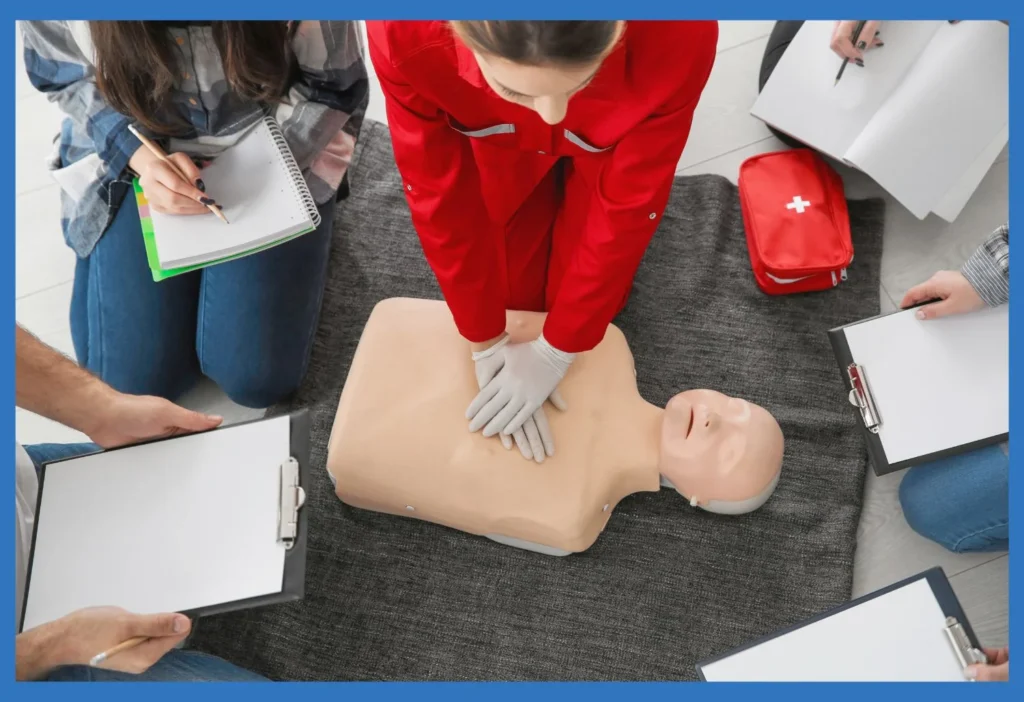 You can take swift action in a medical emergency by becoming CPR-certified. AHA-certified institutions, like Comfikare CPR, offer CPR certification to everyone. So this holiday season, get your CPR training and become a member of the first line of defense during a family emergency.
Celebrate the spirit of togetherness by getting CPR certification as a group activity. Medical professionals at Comfikare CPR provide training sessions to small groups at preferred locations. So, if you have been looking for CPR certification in Frederick County, MD, book your classes.