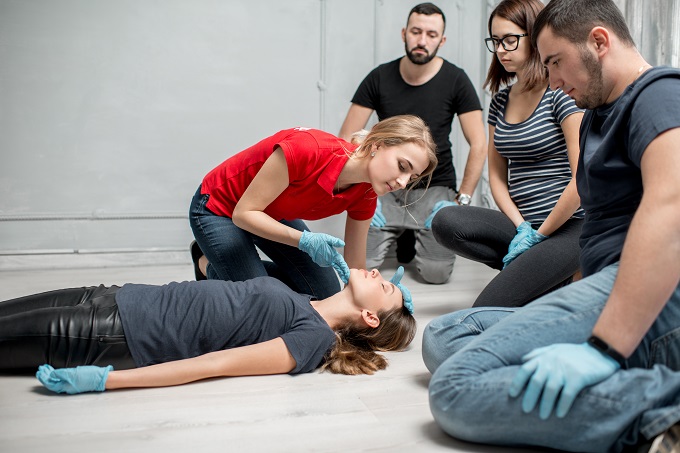 Learning skills that can help or save ourselves and others are indeed desirable skills for life. Nobody may be able to predict when these skills are going to be needed but when the need arises, you will be glad you learned it. One example is Basic Life Support.
There are many benefits to enrolling in a First Aid Class. Here are some of them.
Help save lives – yours, your loved ones, and anyone

Whenever someone needs an immediate first aid response, looking around for help is time wasted. But if you are trained to provide immediate action, your loved one or any person will have more chances of getting better with your fast action. If it happens to you, you know what to do.
Improve patient comfort

Some accidents or injuries may not need hospitalization but it does not mean these are not uncomfortable or painful. A broken elbow or a bruised knee is still painful. With your knowledge, you can administer techniques to manage the pain or improve relief practices, such as the proper application of ice packs and other options.
Prevent the situation to get worse

A small cut or bruise may not raise enough red flags to seek professional attention, and sometimes, the patient may not be able to notice the severity of their condition. Since you know better, you can provide first aid to ensure no infection or provide advice to the person.
Get your Life Support Training in Gaithersburg, Maryland today.
Comfi-Kare CPR provides different Training Services in Maryland. Check our website for the complete offering.